Photos from the RallyCross on February 14, 2004 at Perry Park

Ice news: Well, there was ice, but there was also slush and snow on top of it. So, there was no racing on lakes around these parts. (Over Albany way there was ice.)

Luckily, the Finger Lakes Region of the SCCA was holding a RallyCross in Leicester. Four CNYIRA members attended. Roy Hopkins and Adrienne Hughes ran a Neon in Stock U2. John Swapceinski ran his Honda Civic in Stock U2, and Karl Hughes ran his Golf in Modified U2. The Finger Lakes rally crew put on a wonderful event. The course was challenging and fun, and there was hot coffee and plenty of runs for all. The surplus of snow required a fair bit of plowing, which resulted in some splendid snow banks for the purpose of high-centering the occasional over-exuberant rallycrosser.

The format at these rallycrosses is a series of timed runs, with all of the times counting toward a cumulative time for the day. The CNYIRA drivers put on a good showing. Karl won his class, primarily because he was the only entrant in Mod U2. The other ice racers took the top three spots in Stock U2. John was third, Adrienne took second, and Roy was first in class. It is important to note that although Roy had the lowest cumulative time, Adrienne took home single-run FTD honors, beating all other comers, including the fire-breathing turbocharged 4WD cars in Stock O4.

Photos and videos courtesy of Roy Hopkins.

Neon on first half of course
Neon on second half of course
In-car video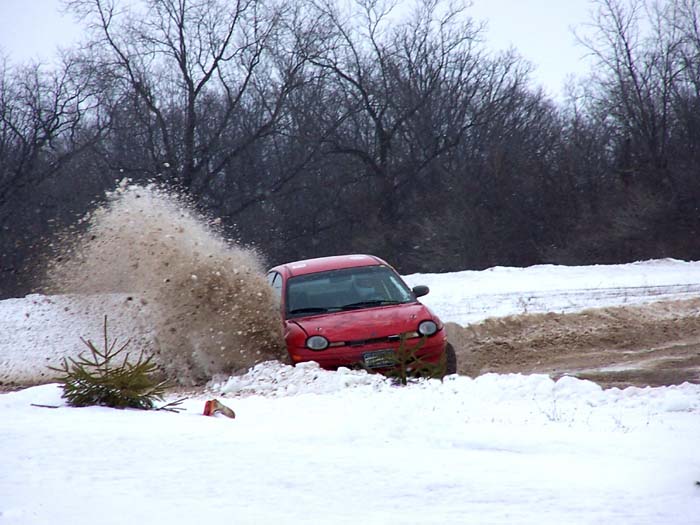 Clifford the Neon on course.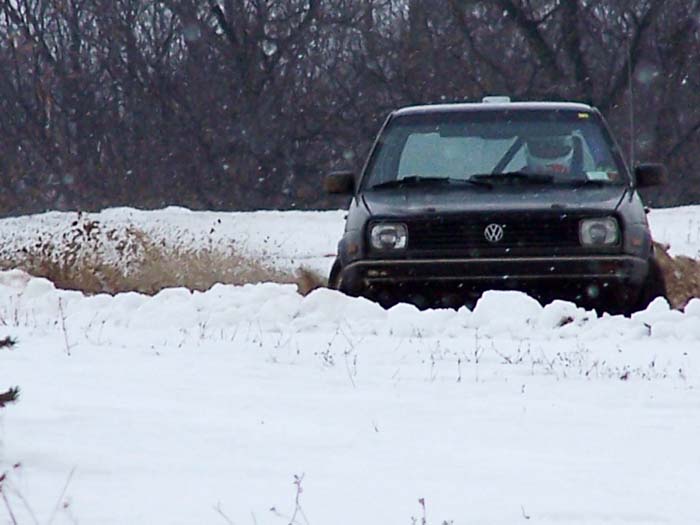 Class D Golf runs in Modified U2 at the RallyCross.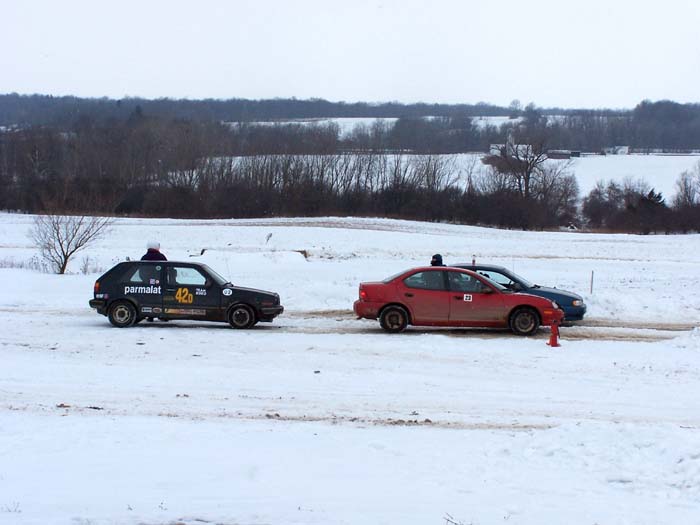 Golf and Neon wait to start.



The mighty Explorer hauls a Mazda out of the rough.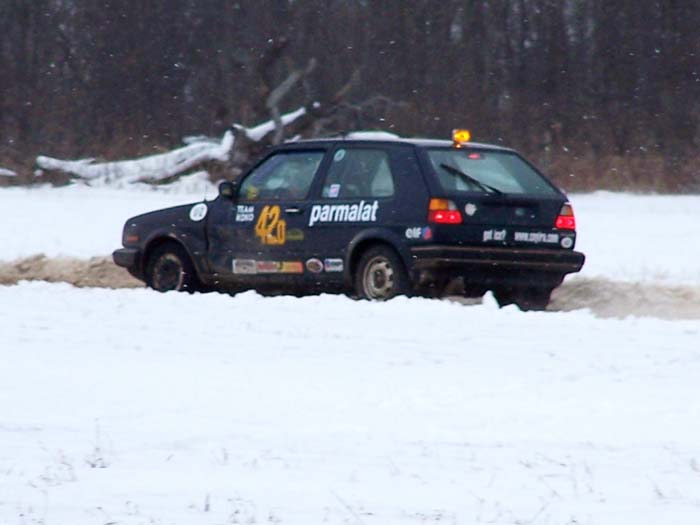 Golf on course.



This one wasn't even stuck on course.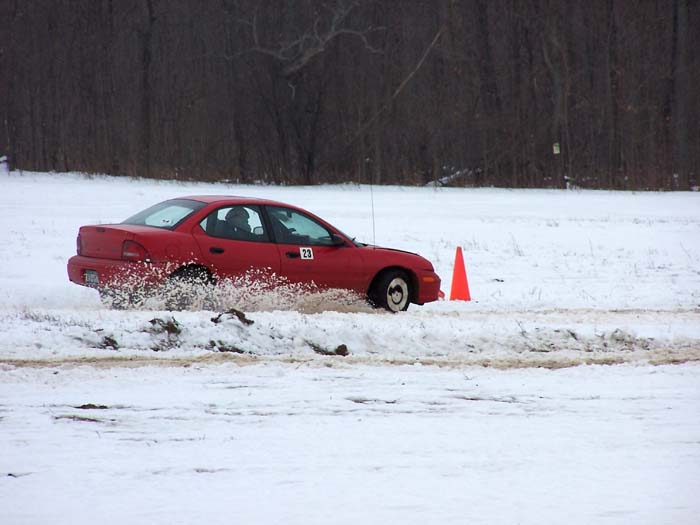 Neon on course.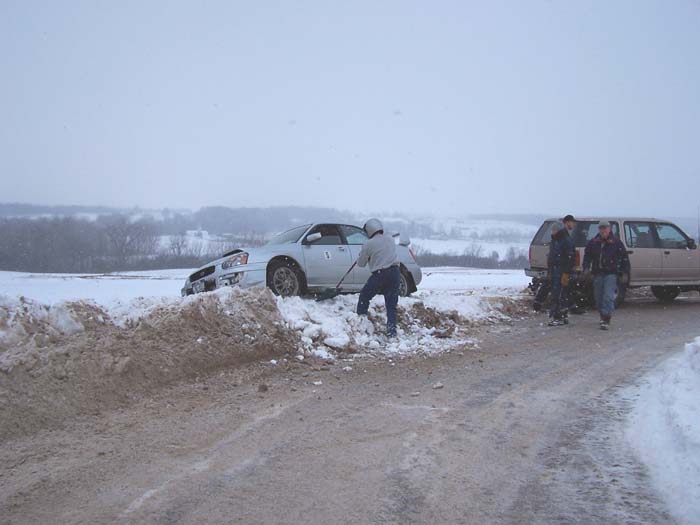 This STi won the "Longest Step Down From The Driver's Door" award.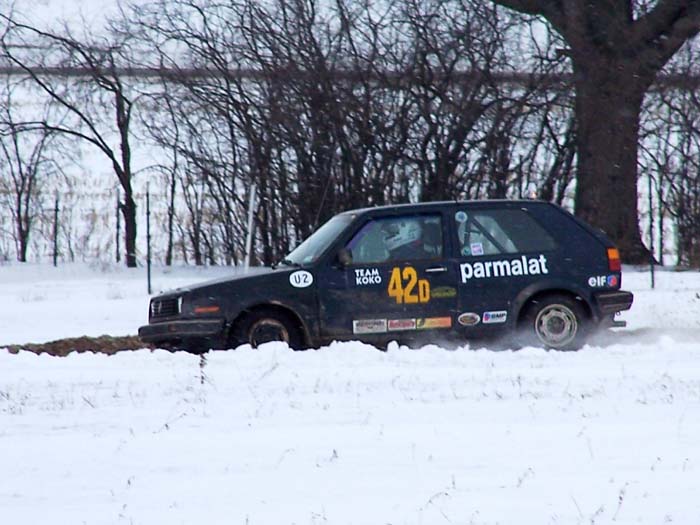 Yet another Golf photo.