Photos from the races on February 26 and 27, 2005 at Waneta Lake

Subject: Waneta 2/26-27

To everyone who came to play last weekend, I'm quite certain you're glad you did. For those who stayed home to do other things...a little of what went on.

Saturday's races were very pleasant... We managed two full schedules...managed an hour lunch break...and a 30 minute Enduro all before 3:00 in the afternoon. . The Enduro went 30 minutes with a mandatory driver's change. We ran the Enduro in the opposite direction as what was raced on through out the day.

The track was quite a bit faster going in that direction. I wouldn't hazard a guess on mph but a lot of speculation was flying around that it was up there pretty sweet.

Sunday was as pleasant with no wind and plenty of sun. We managed plenty of racing through out the day and ran a schedule going both clockwise and counterclockwise to challenge the drivers a bit.

All came off super. Those who made it...glad you did and hope you had as much fun as Jef and I did. All you other racers...with any luck...next weekend.

Al Adkins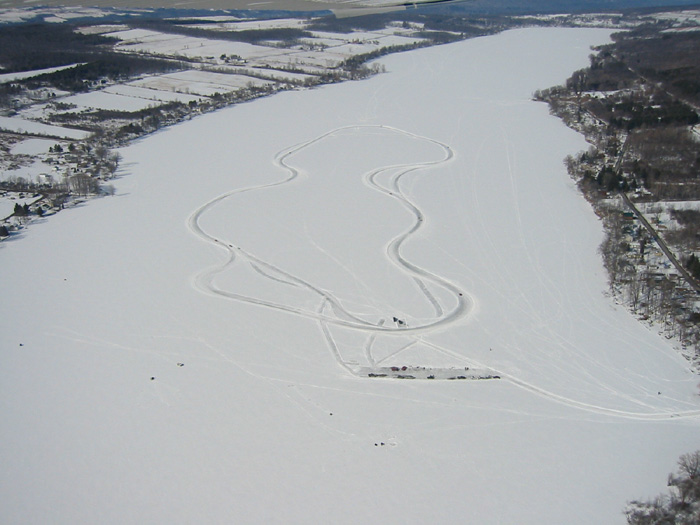 The course: Sunday, February 27, courtesy of Dave Rathmann.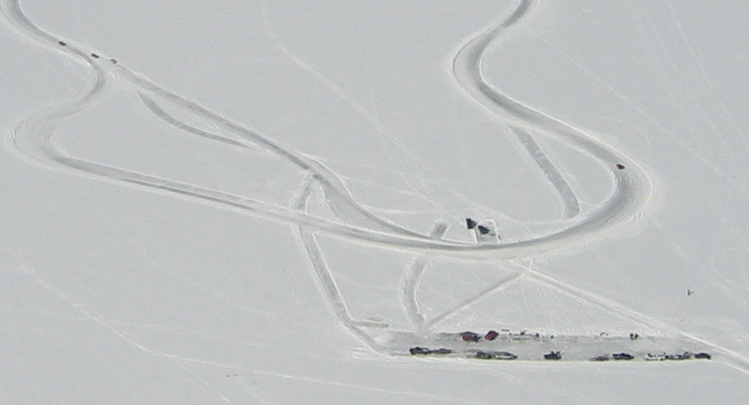 A closeup of the above shot, courtesy of Dave Rathmann.