Photos from the races on February 28 and 29, 2004 at Honeoye Lake

Ice news: Saturday dawned brisk and cold. The temperature did get warm, but races started early and the surface stayed good until the early afternoon. Racing was stopped just after 1:00 PM to preserve the ice for Sunday. It was a pleasant sunny day, and the course was fast and large, due to the total absence of snowbanks.



Many thanks to Neptune's Bar for providing facilities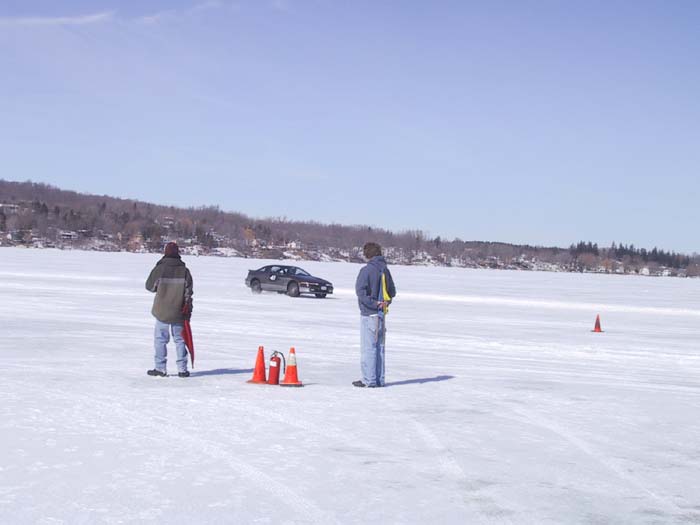 Team Geneva mans a corner as Gary Thomas slides by.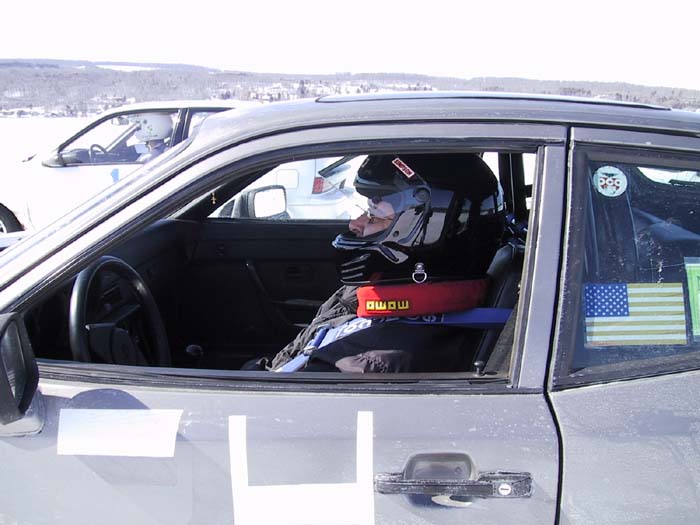 The latest in neck collars: the "OWOW".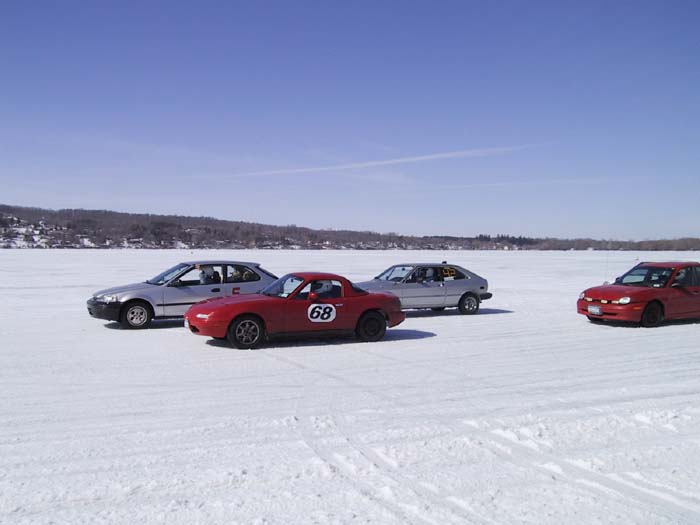 Street Tire class cars line up for a start.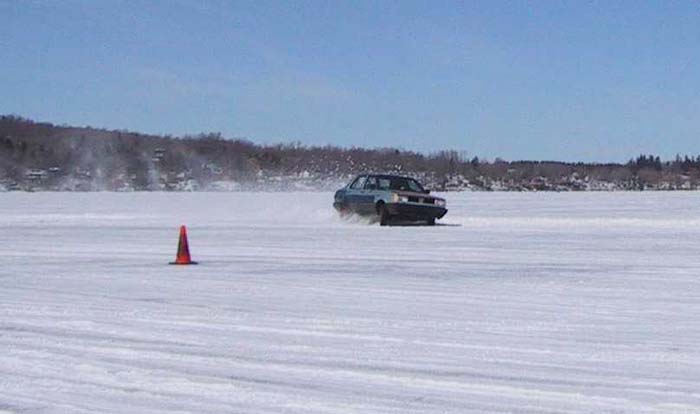 Another Fox photo? These cars are everywhere!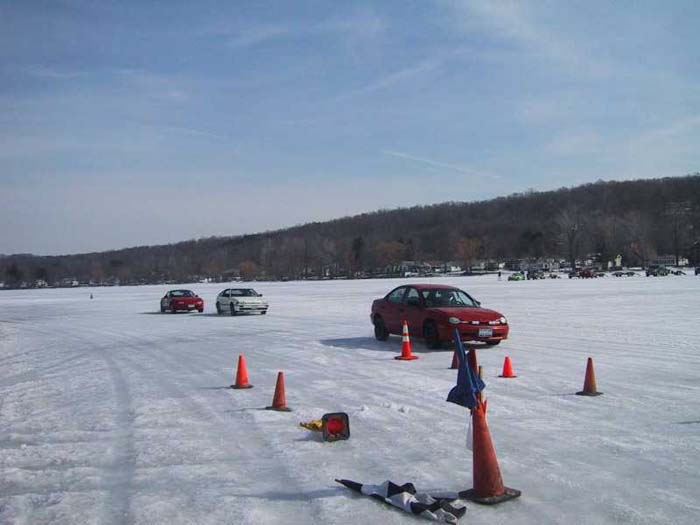 Hopkins leads Walsh leads Tucker.




The Street Tire pack runs up the back straight.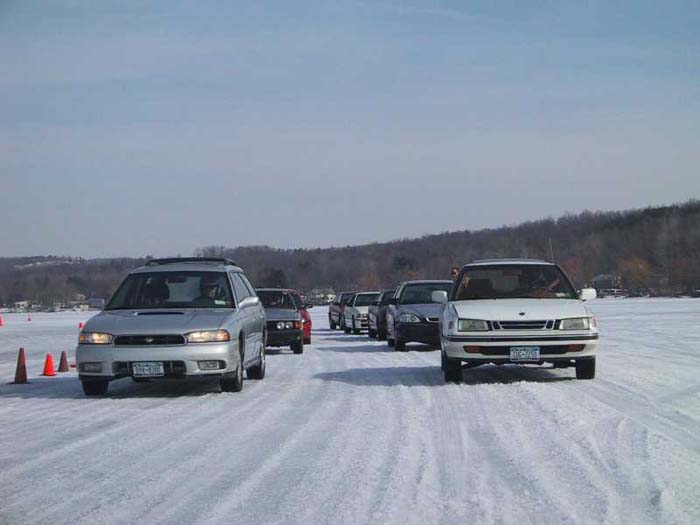 The Street Tire grid.




A passel of race workers loiter at Start/finish...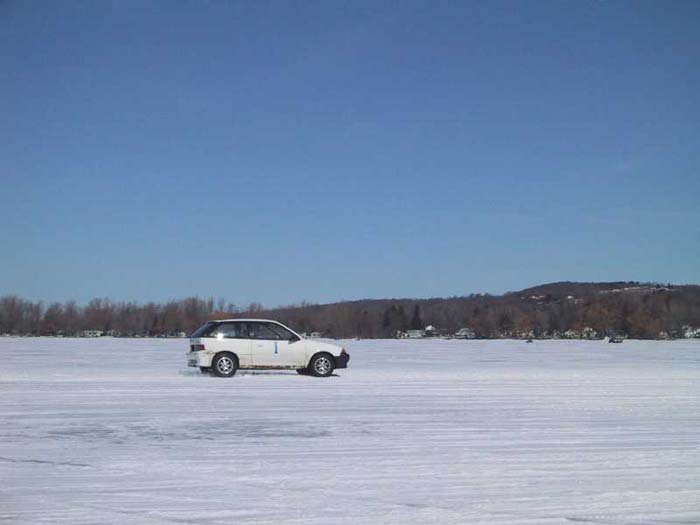 The Schelling Swift zooms by, all 1300 CCs a-working.