Photos from the races on January 13 and 14, 2001 at Waneta Lake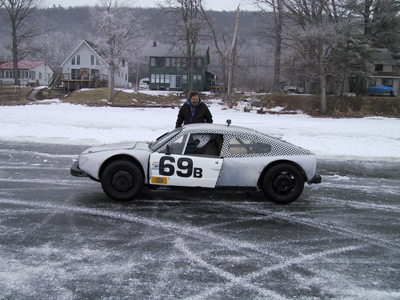 The only known SAAB 997 in captivity.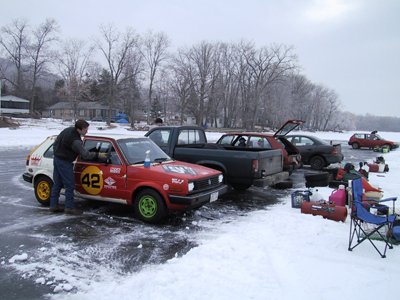 Racers ready their rides...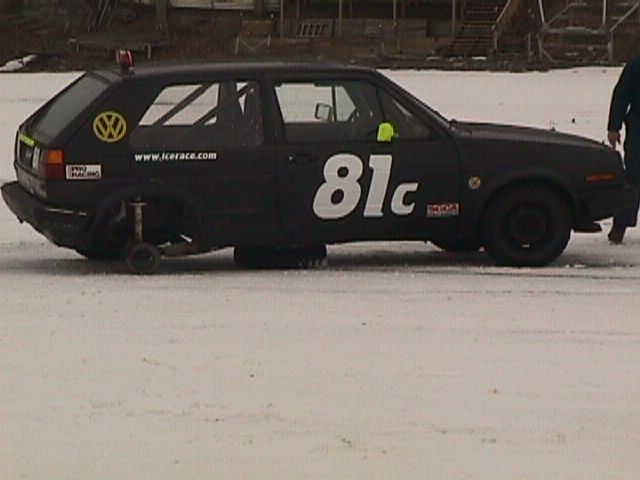 Disk failure results in hard disk being converted to floppy...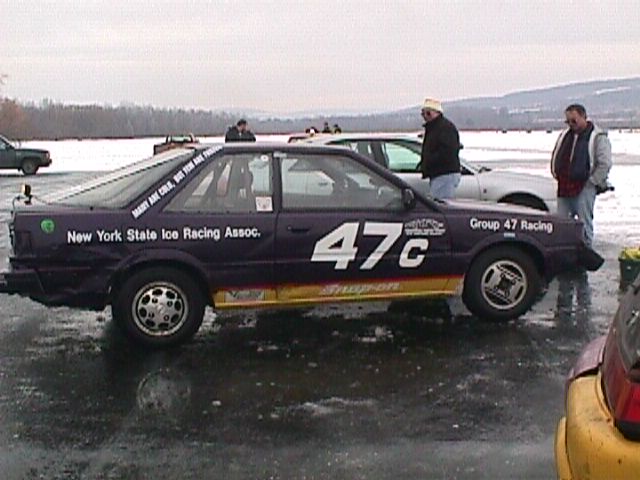 No white Hondas in evidence at this race. Would you settle for a purple Subie?



The ubiquitous red Rabbit hassles the Barney car.




A Touring class entry lines up.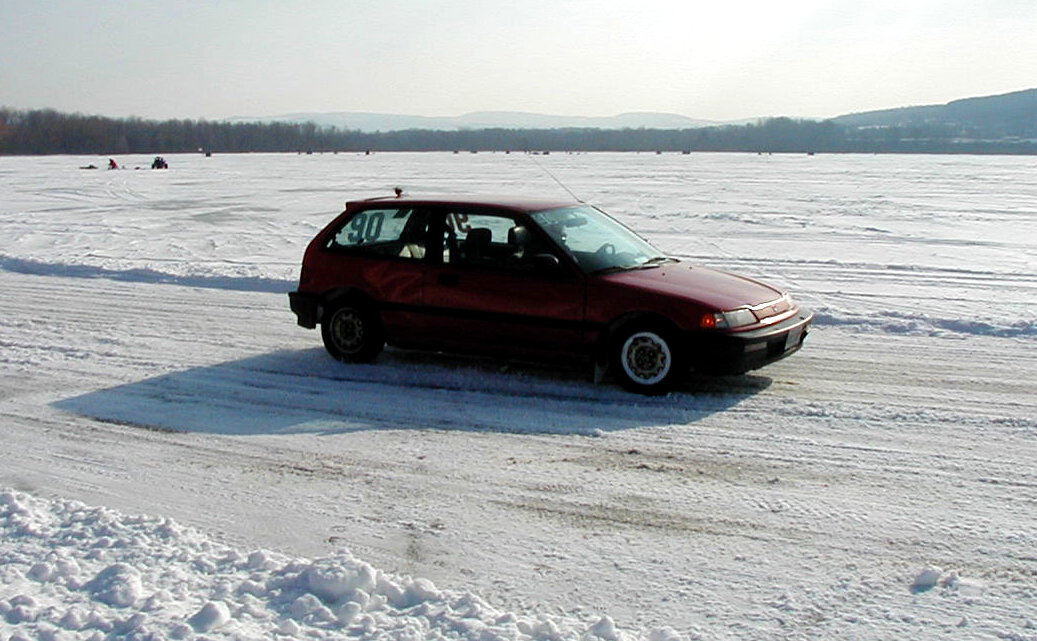 Tim O'Brien's Honda.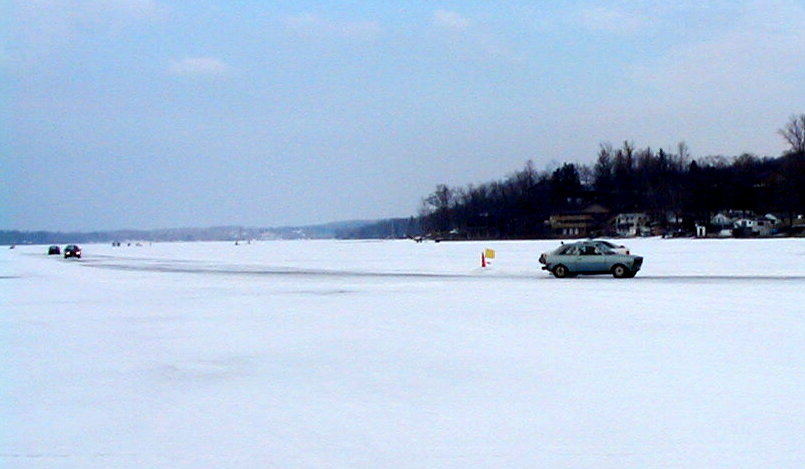 Hey, a Fiesta! No steam coming out of the radiator, either!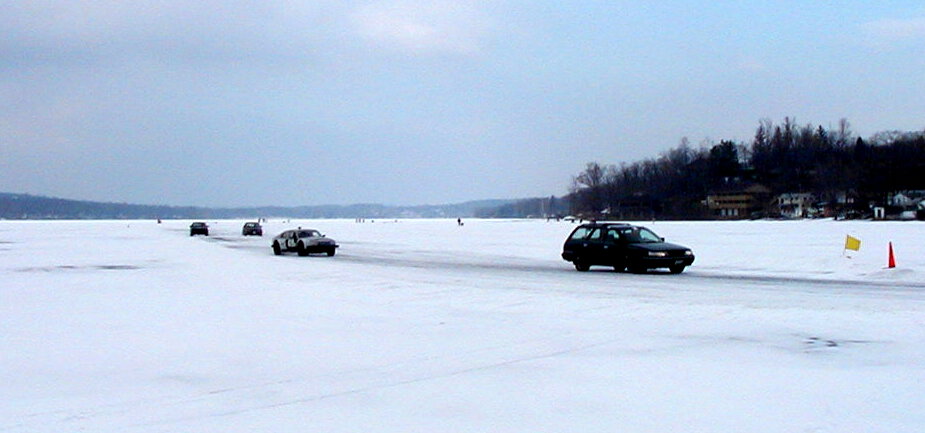 Ed Tucker's SAAB reels in Randy Zimmer's Subaru.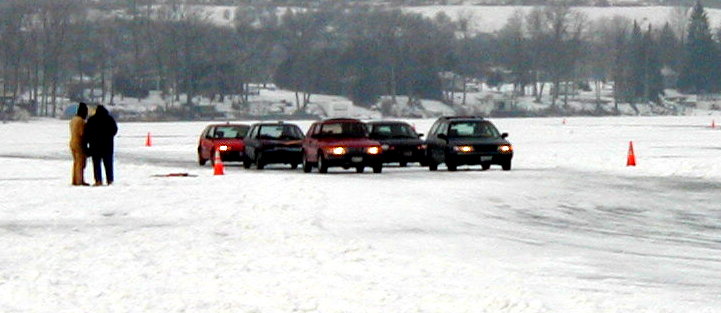 Touring class lines up...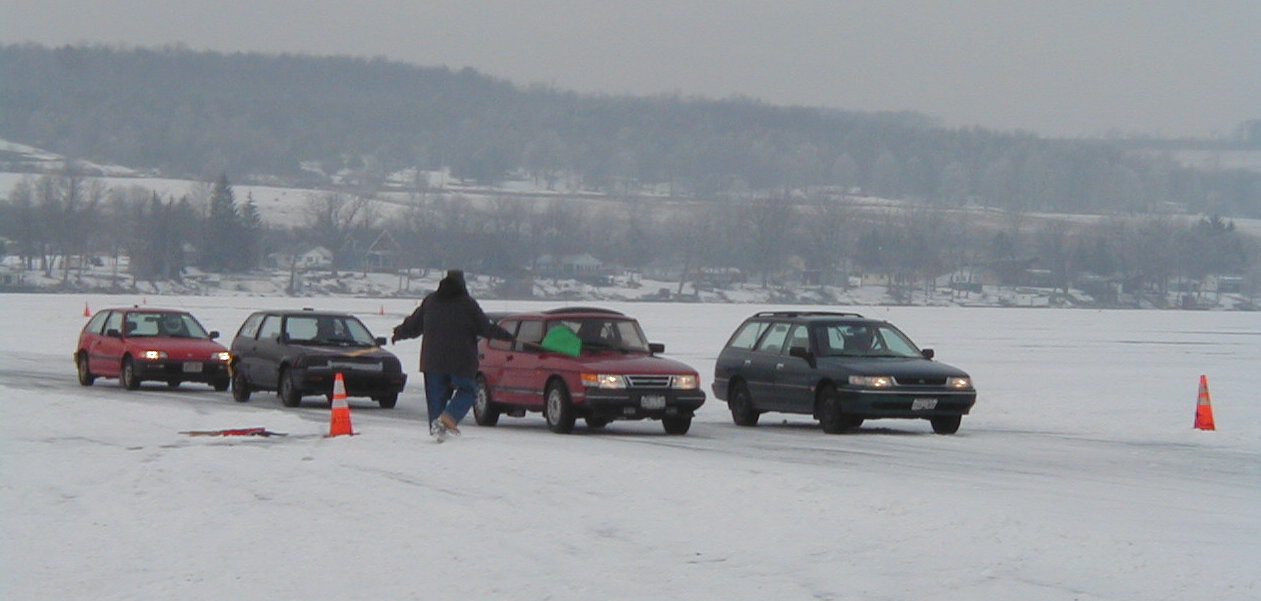 Touring class goes...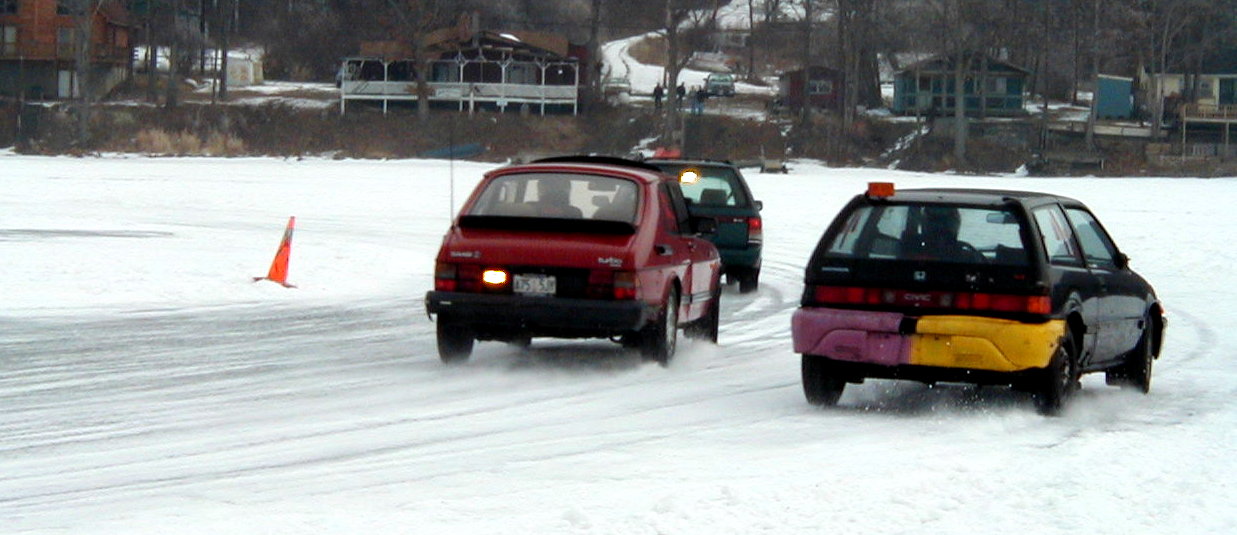 Touring class turns...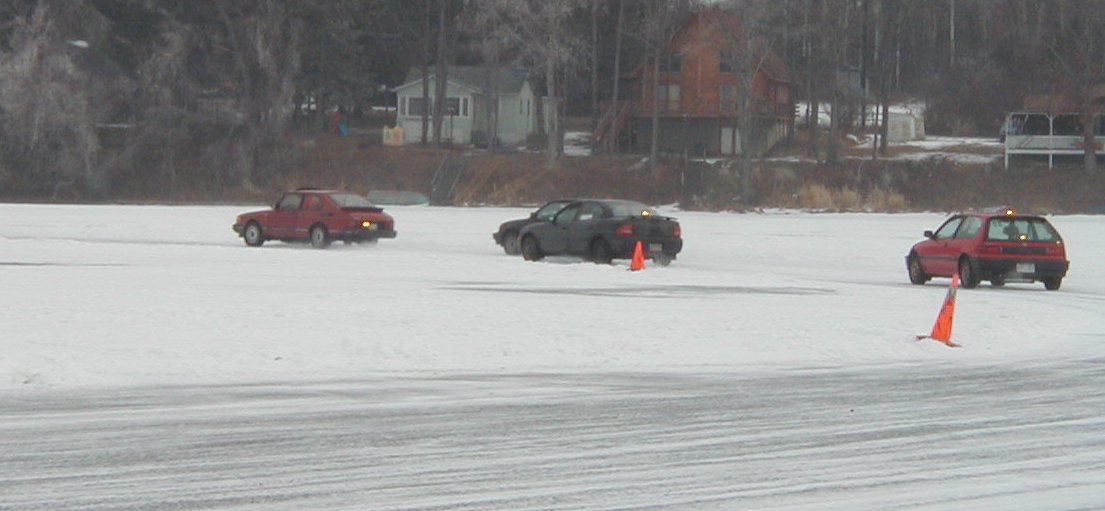 Touring class goes straight...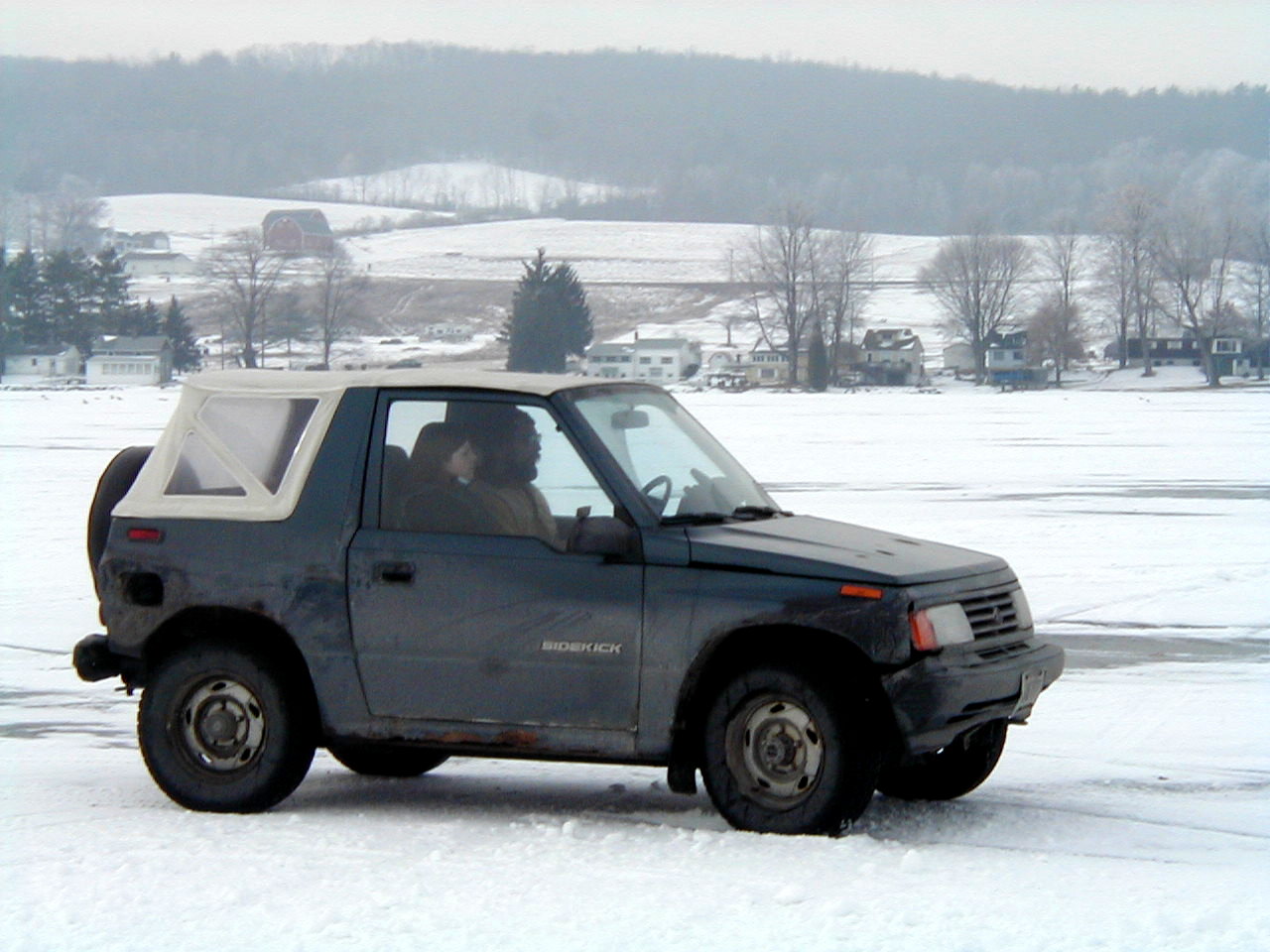 The timing and scoring staff watch the Touring class.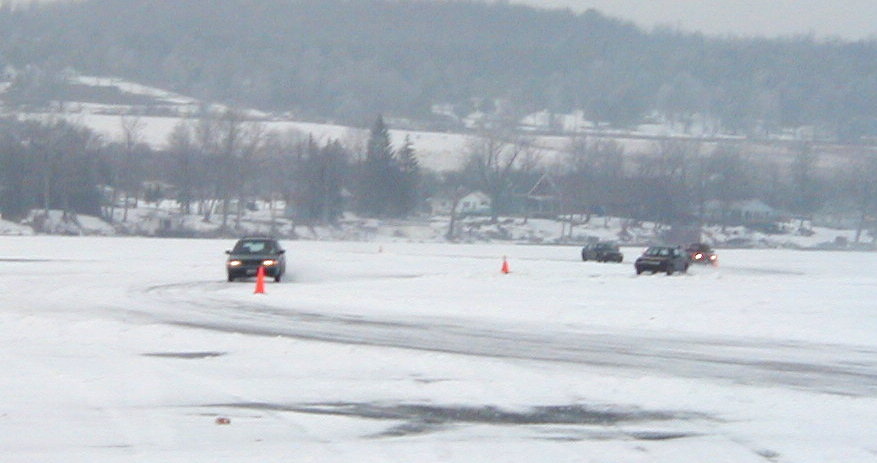 Here they come again, Randy Zimmer in the lead.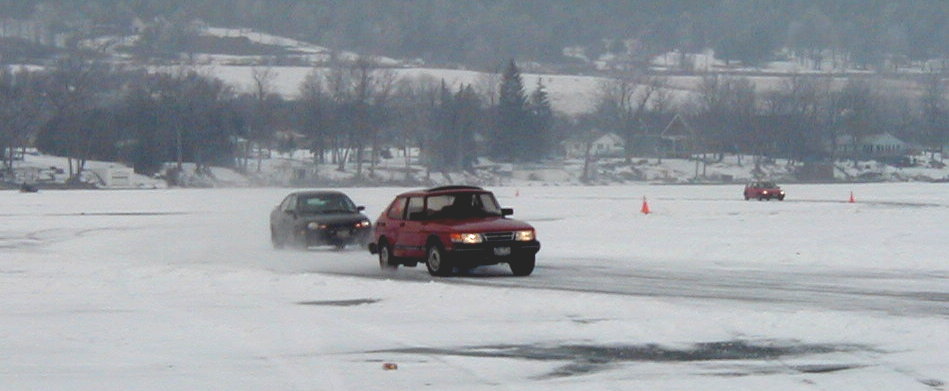 SAAB holds off Neon.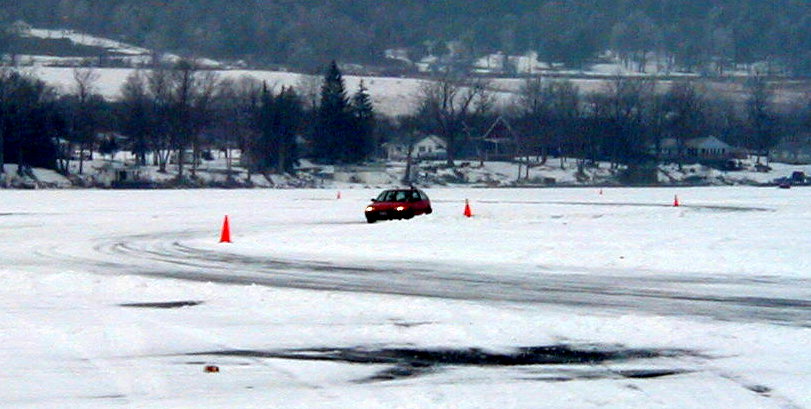 Honda enjoys the esses.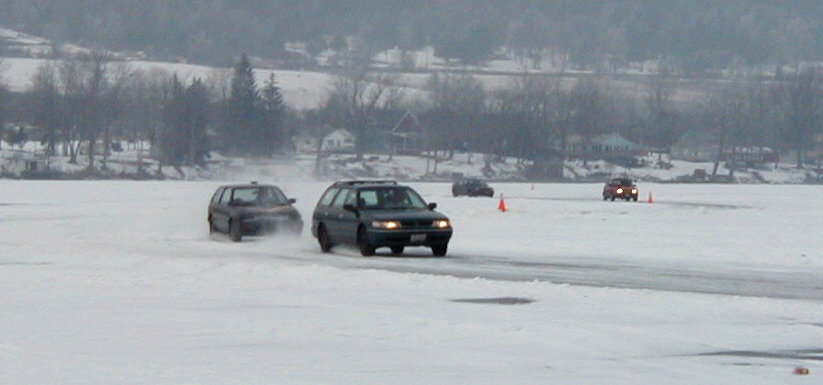 Zimmer still leads...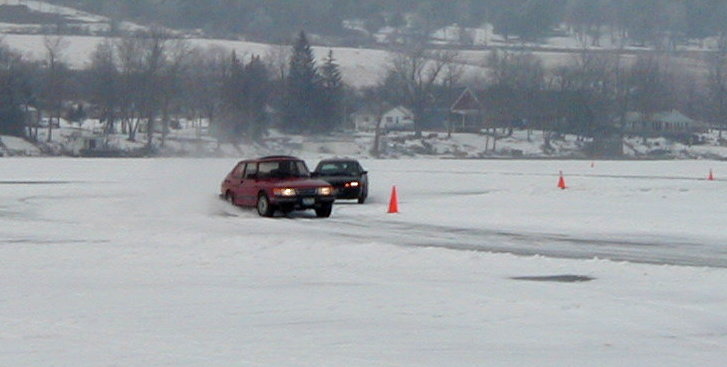 The Saab still leads the Neon...