Photos from the races on March 4, 2007 at Otisco Lake

Subject: Otisco March 4, 2007

This event represented a huge amount of work by Tim O'Brien, Claude Hutchings
and a bunch of others. Conditions for ice racing were poor this season,
with a very warm early winter, and then an enormous amount of
lake effect snow. AMEC got in a couple of races, and CNYIRA had
none until this weekend. It took help from AMEC, but finally it happened.

There was plenty of ice on the lake, but the recent warm weather, followed
by snow, caused some areas of water pockets in the ice, mostly at the access.
The course was readjusted several times to avoid these spots, and four races
were run. The fourth, Street Tire Open, was cut short by whiteout conditions,
and the decision was made, given the deterioration of the access, to call it
a day.

Many thanks to AMEC for an excellent turnout, and to the drivers who came all
the way from Connecticut for what ended up to only be one race apiece.

It was a shame we couldn't race longer, but sometimes you just have to take
what Mother Nature hands out.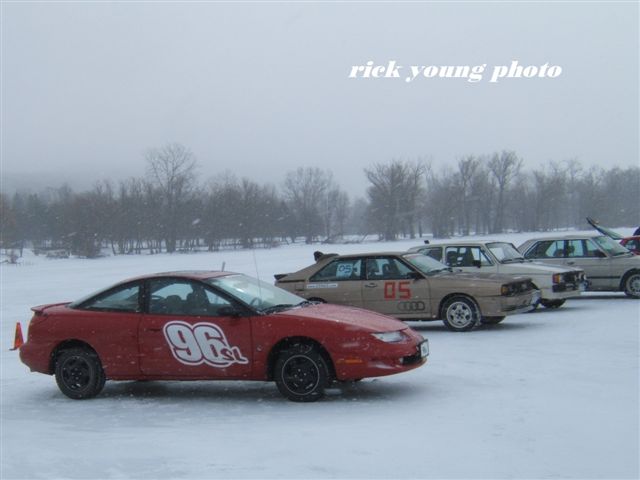 Racers in the pits. (Rick Young photo)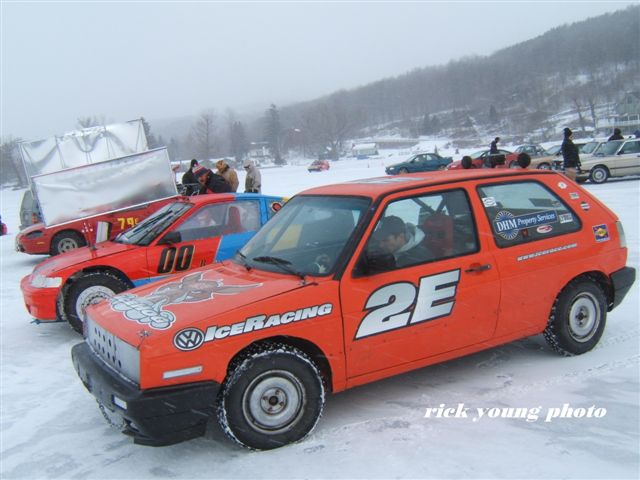 A few AMEC Menard cars. (Rick Young photo)



Mike Kamm's SLM Sentra. (Rick Young photo)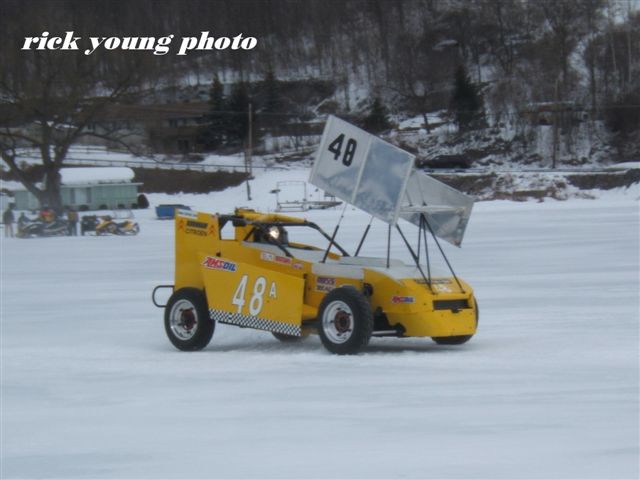 Dave Burnham's A car. (Rick Young photo)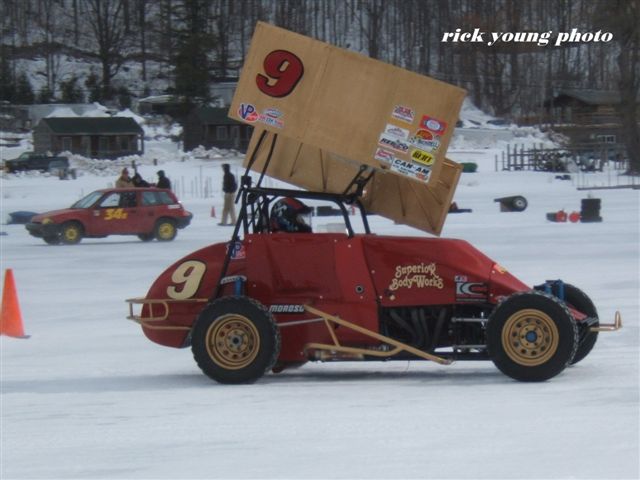 An A Class sprint car. (Rick Young photo)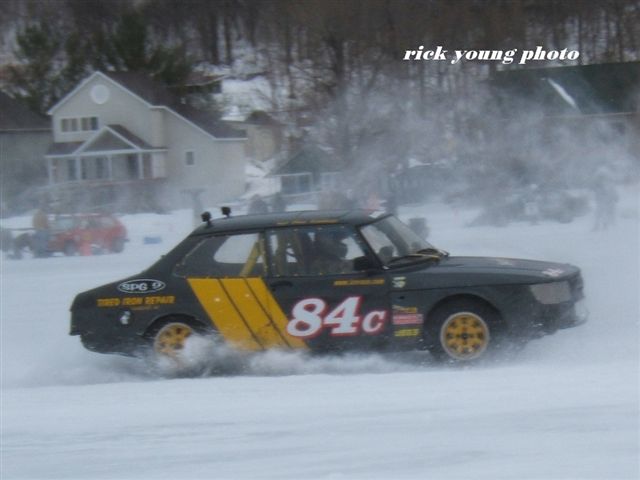 The Hutchings SAAB. (Rick Young photo)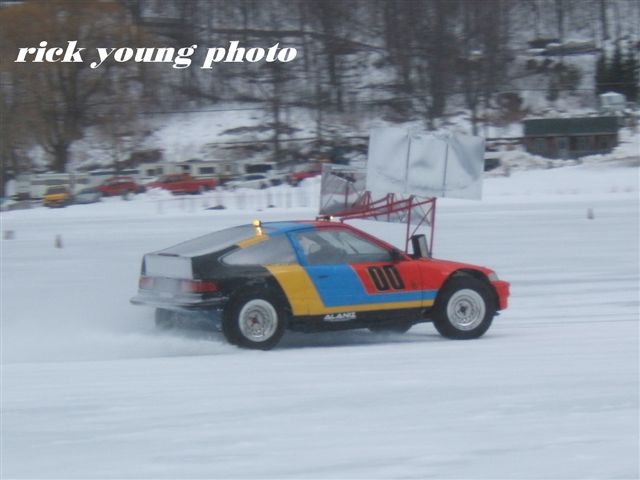 Not your average CRX. (Rick Young photo)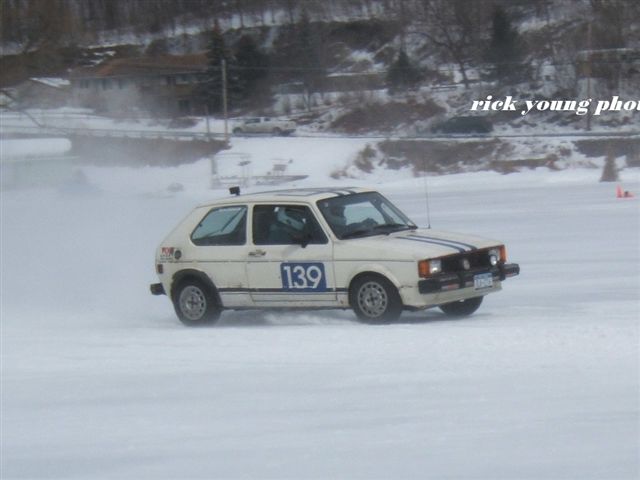 The Hopkins/Hughes wabbit. (Rick Young photo)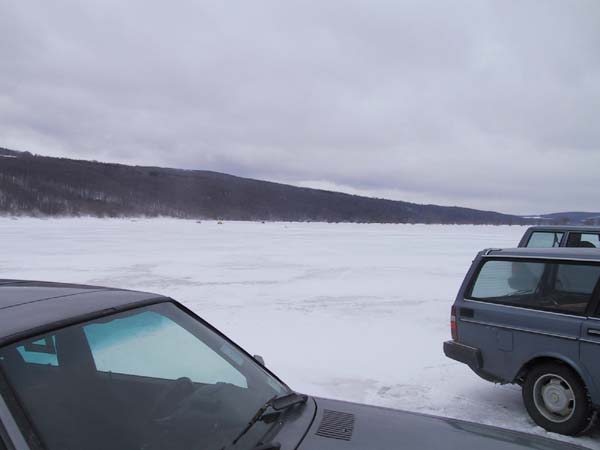 The view from the Timing and Scoring vehicles. (Karl Hughes photo)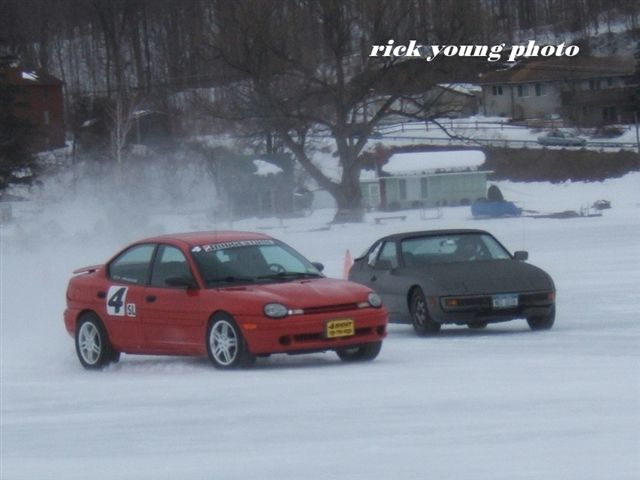 (Rick Young photo)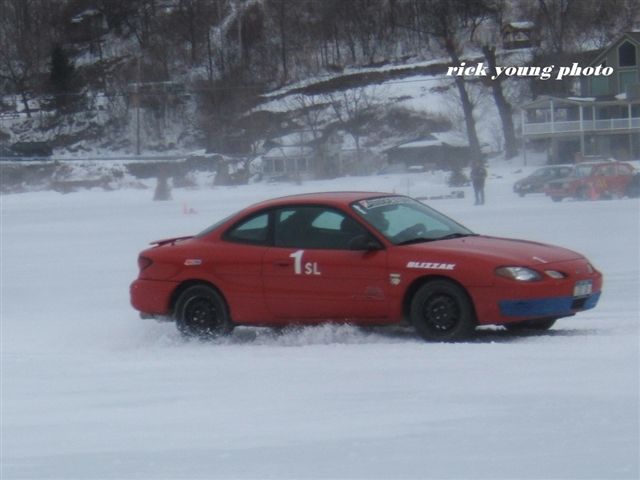 (Rick Young photo)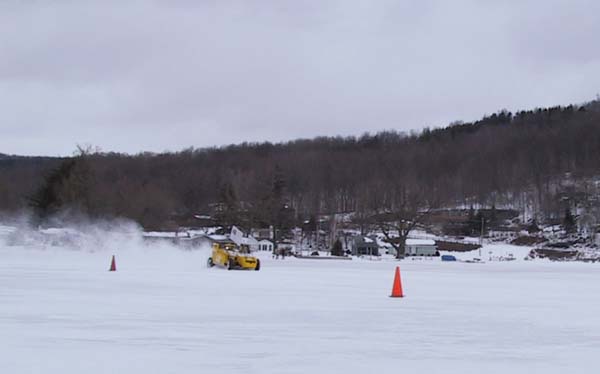 Claude Hutchings enters the front straight. (Karl Hughes photo)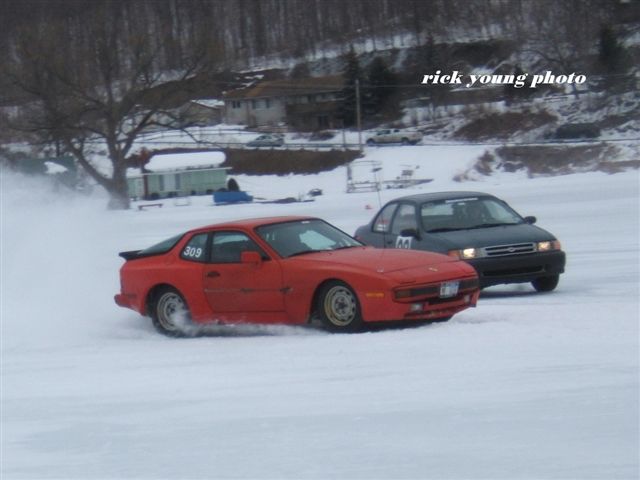 944 and Tercel dueling. You won't see this at Watkins Glen! (Rick Young photo)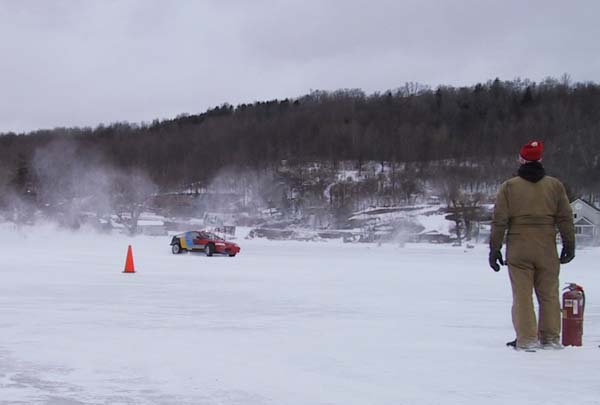 (Karl Hughes photo)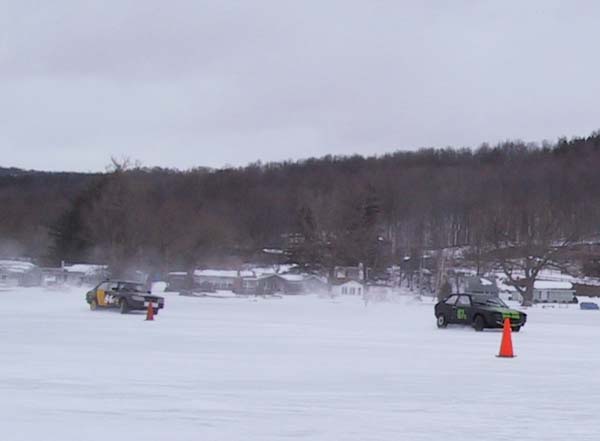 (Karl Hughes photo)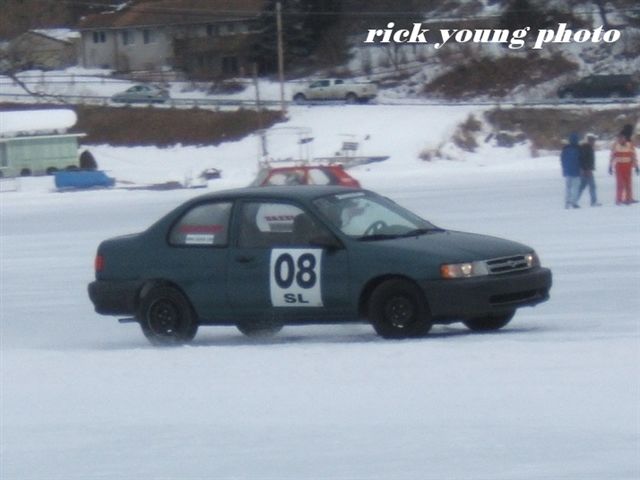 Who says you can't race a "grocery getter"? (Rick Young photo)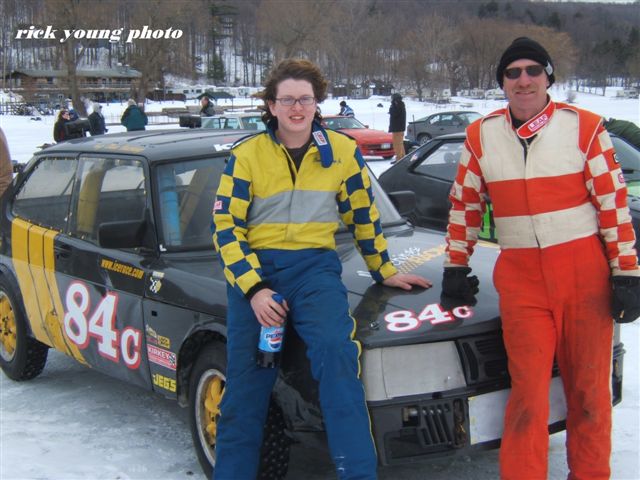 Claude Hutchings Jr and Sr. (Rick Young photo)



Menard cars gridded and ready. (Rick Young photo)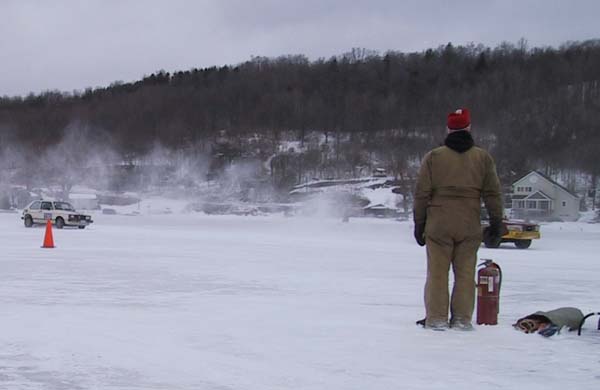 (Karl Hughes photo)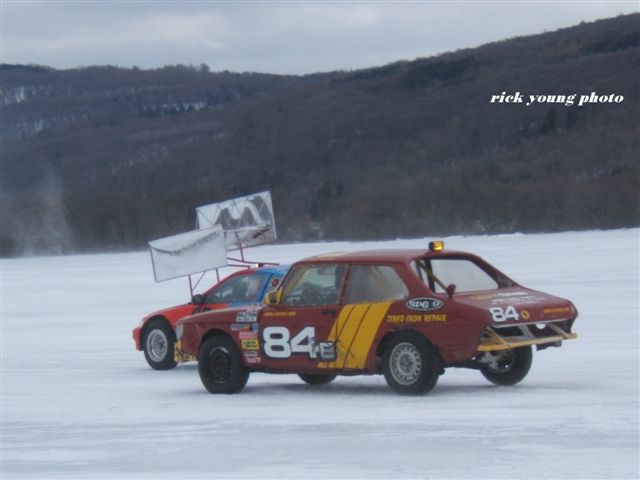 (Rick Young photo)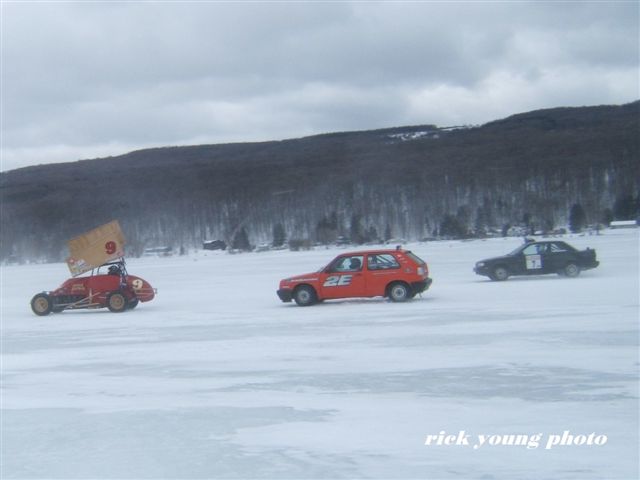 (Rick Young photo)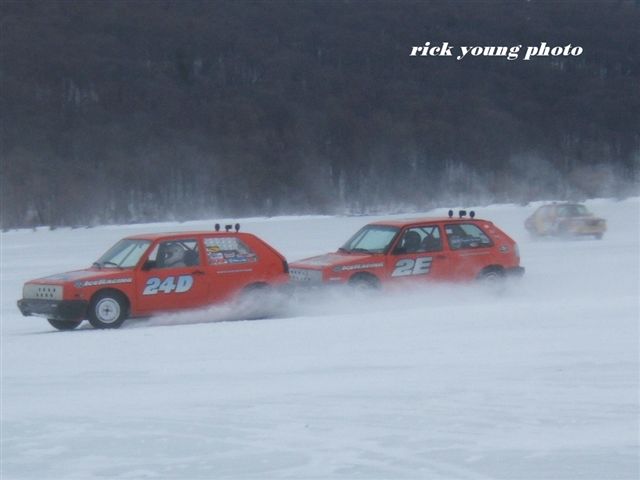 Close Menard-class action. (Rick Young photo)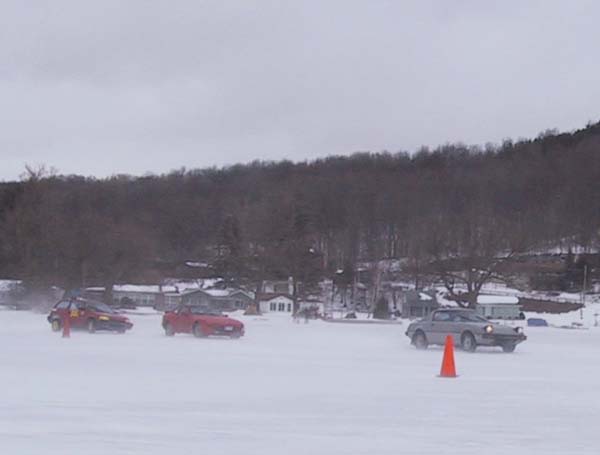 (Karl Hughes photo)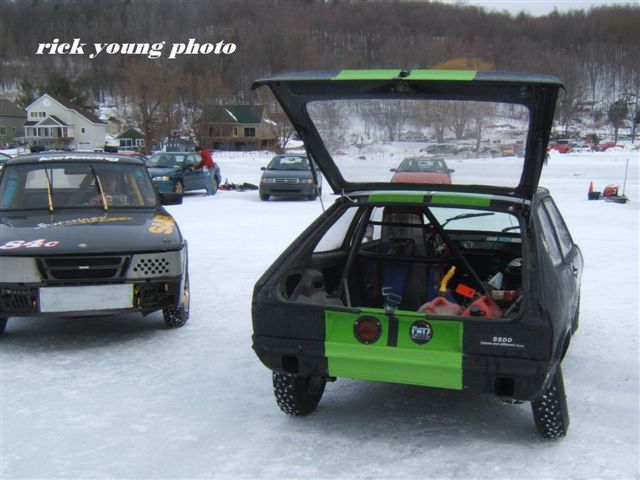 A slight problem with the rear torsion-beam axle. (Rick Young photo)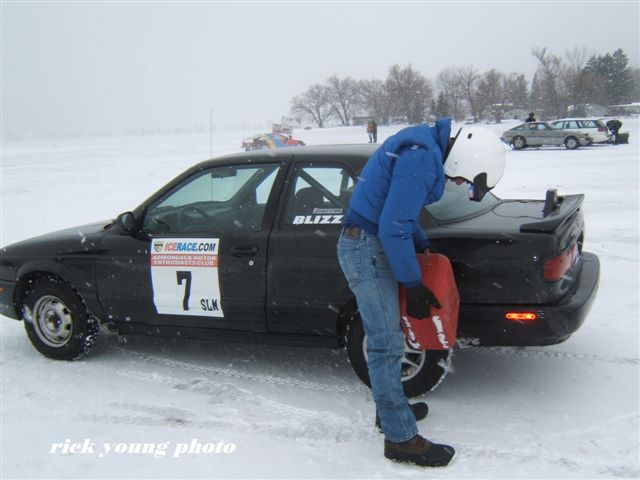 Topping up the Sentra. (Rick Young photo)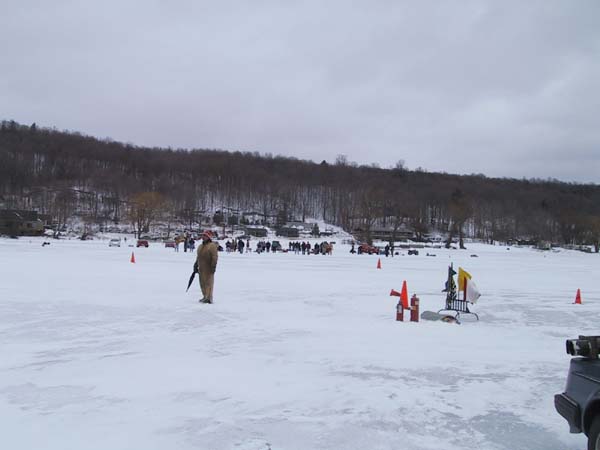 (Karl Hughes photo)