Photos from the races on March 8, 2003 at Waneta Lake

Ice news: Saturday was warm and sunny but we had very good ice. The Menard class was thin but Randy Zimmer came over to the dark side and ran Menards on his Rally car. Even Ed Tucker (SAAB 997) had no hope of keeping up with him. In the first Menard open Maryanne Broda took a second place in Carl Van Kesteren's Rabbit.

Saturday night Pete Deierlein and Carl Van K. carpooled home and on Sunday, AM, were surprised to see Ed Tucker's car on the cover of the newspaper (the Elmira Star-Gazette) at a fuel stop outside of Watkins Glen.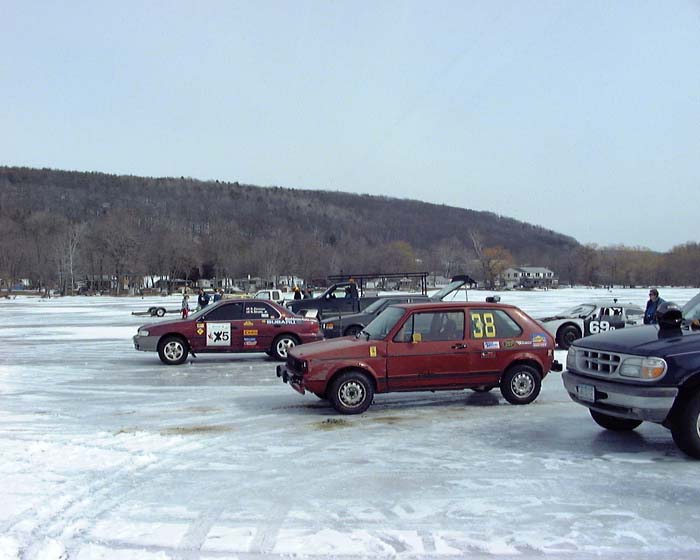 Waneta Lake paddock on race day.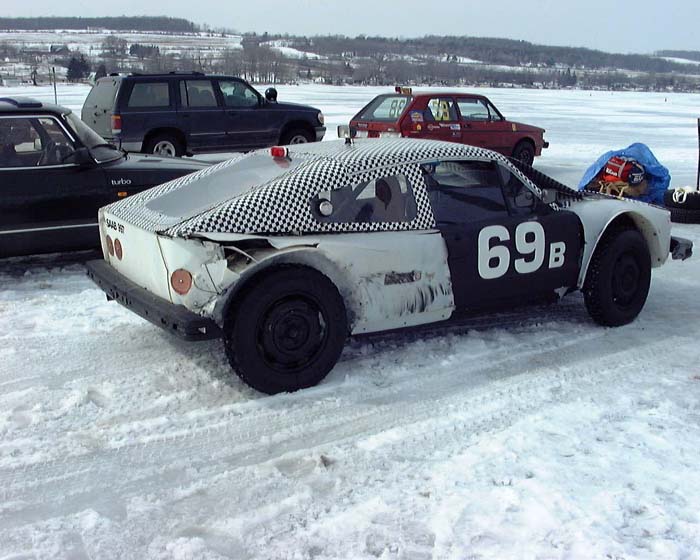 The SAAB gets an Oops.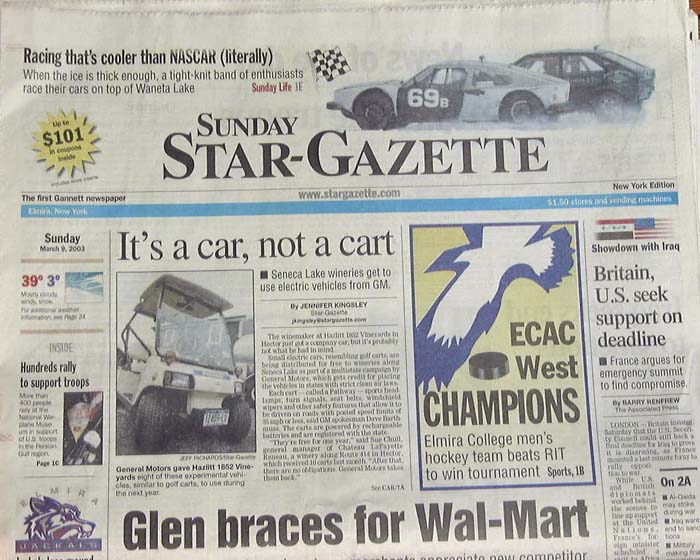 Ice Racing makes the front page of the Star-Gazette!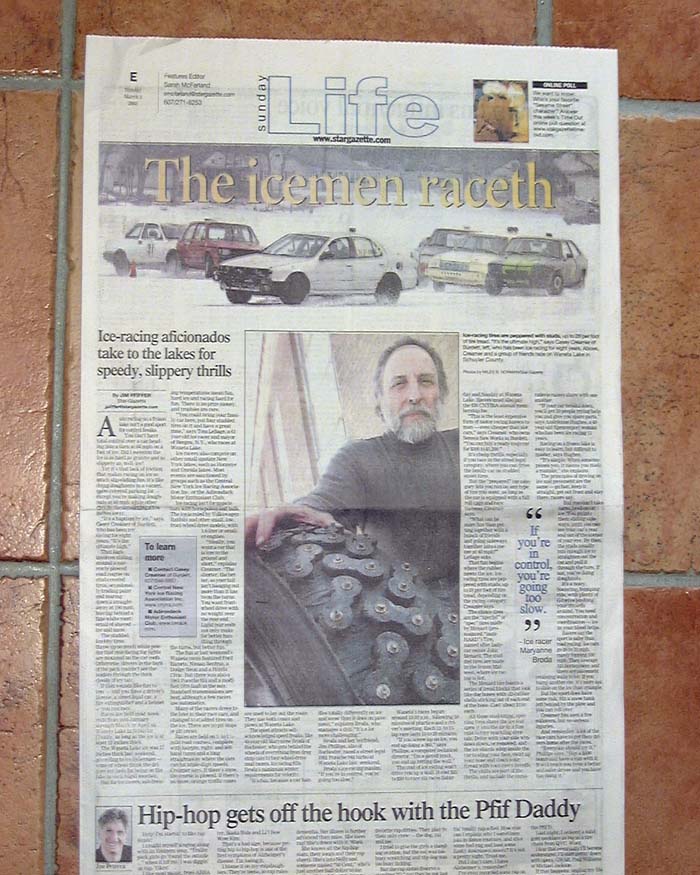 The entire article in the Star-Gazette!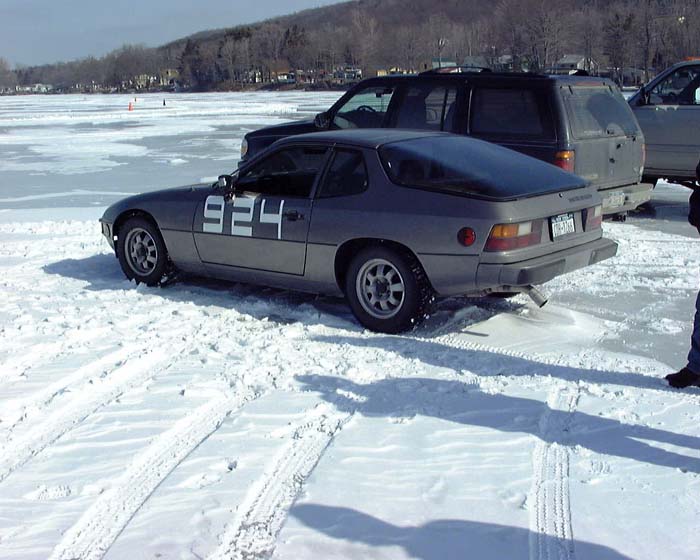 The Phillips/Broda Porsche lurks menacingly in the pits.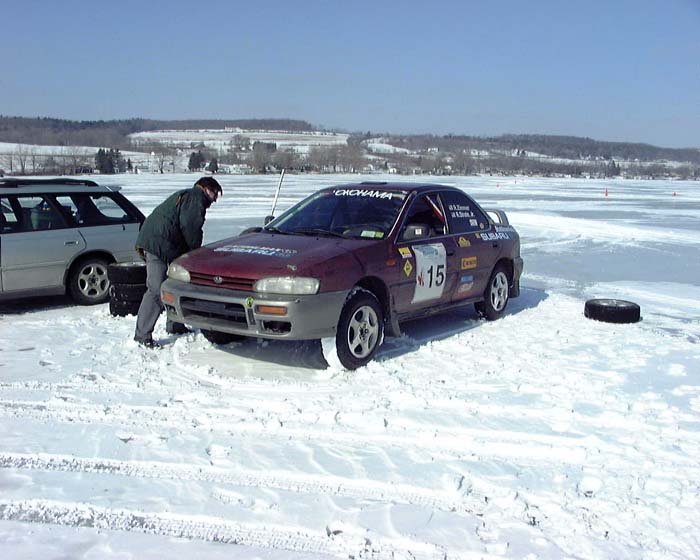 Zimmer bolts actual ice tires on Subaru, simply buries the other Menard cars.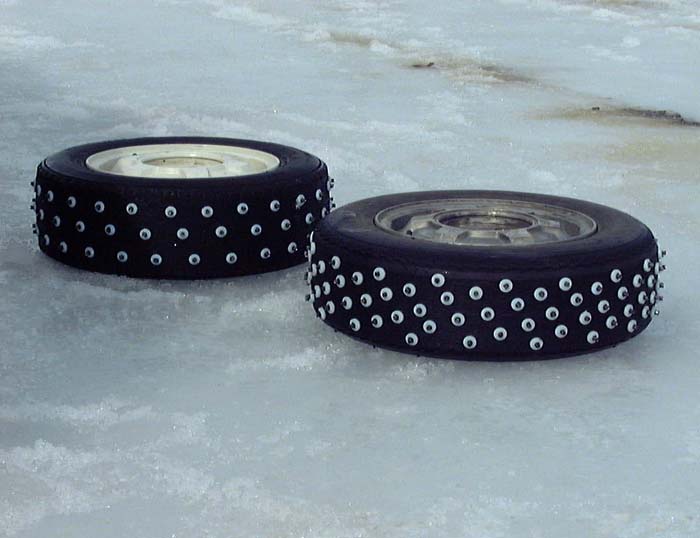 The new tires which are challenging the Menards for Top Ice Tire Dog.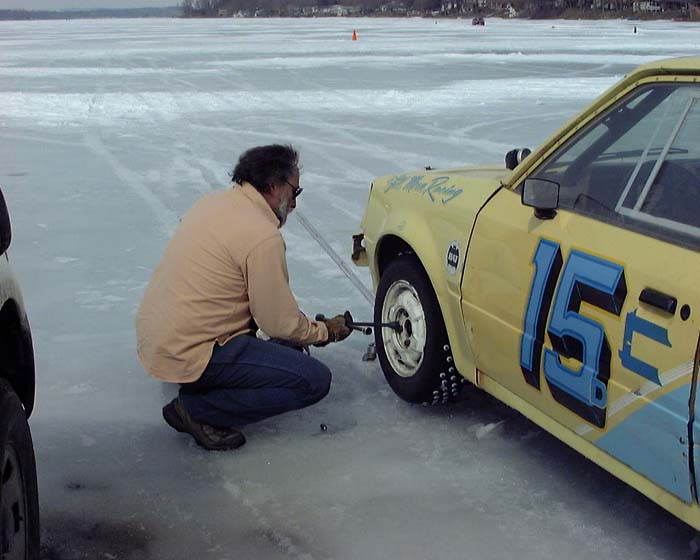 Actual proof: the New Tire installed on a car!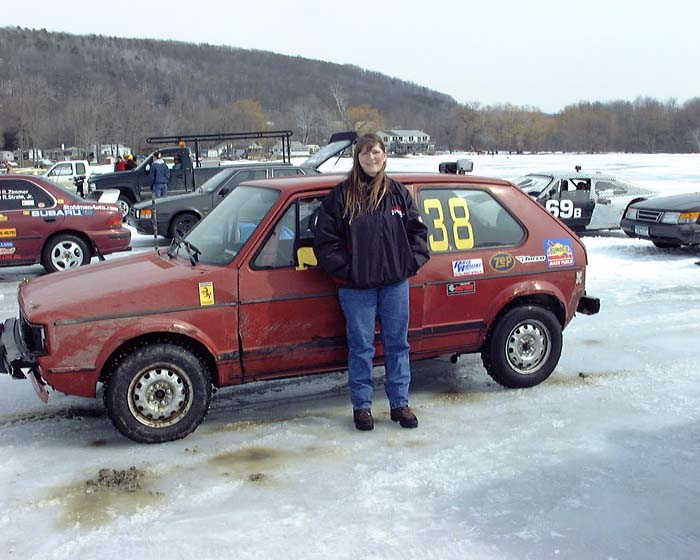 Hired Gun Broda hops in Montezuma's Rabbit, whups most of the Menard Open field, finishes second.